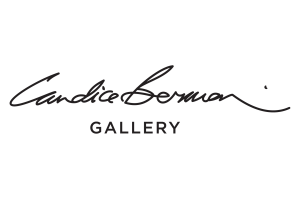 At Candice Berman Gallery, founded in 2013, we view the world with a curious eye. When choosing which artists to represent, we are driven by this vision of curiosity and our earnest quest to provide a platform for the multifaceted palette of fine art.
The artists with whom the gallery works offer a novel approach to their chosen medium and expression and include artists who are often multi-disciplinary. For Candice Berman, the fascination is with the stories behind the works, the cultural and personal narratives, which the artists infuse into their expressions. The aesthetic is often wild and unashamedly passionate in that it primarily regards artists working within the Expressionist Movement.
When building relationships with artists and collectors, Candice and her team are hands-on and dedicated, and will go to the ends of the earth to make sure that the experience of producing and purchasing art is a journey filled with excitement and learning.