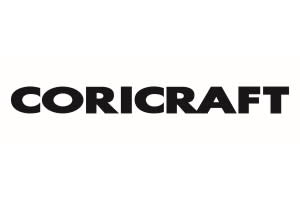 First established in 1995, Coricraft has grown from just one store in Cape Town to 44 stores across South Africa and in neighbouring Namibia and Botswana.
Coricraft is passionate about selling high-quality, lifetime pieces that are comfortable, well priced and timeless in design. We are known and loved for our handcrafted couches, which are at the core of our business. Locally made by our team of skilled artisans, your Coricraft couch can be customised in a carefully curated array of fabrics and leathers, and each piece is meticulously built by hand, from frame to fabric.
Selected headboards and upholstered dining chairs are also handmade-to-order, in the same selection of materials.
Our range of furniture is sourced from far and wide, and we have signature pieces catering for every room in the home, including the dining room, the living room, the bedroom, the home office and the patio. Our range of home accessories will help you personalise your space; a rug for a soft touch underfoot, scatters to cosy up the couch and vases for displaying seasonal blooms.
Tapping into the global microliving trend, our Essentials range has been curated with a smaller space in mind, and features a collection of clean, contemporary designs. Tailor-made for apartment living and compact homes, the Essentials range brings you pared-down and fuss-free furniture at affordable prices.
Local is the new loyal
As a homegrown South African company, we are dedicated to creating sustainable job opportunities and keeping local talent alive. Each and every made-to-order couch, headboard and dining chair is handcrafted and upholstered by our Cape Town-based team of artisans, thus giving our customers the opportunity to support local industry by purchasing beautifully crafted items, at a competitive price point.