The unique Créma Design collection showcases some of the world's best indoor and outdoor luxury furniture, feature lighting, hand made carpets, office furniture and a broad range of accessories.
Our showrooms exhibit the exclusive collections of Tom Dixon, Moooi, Foscarini, HAY, Gubi, Lee Broom, Vitra, Brokis, Magis, Nanimarquina and Muuto. This current design portfolio promotes original signature designs, alongside exciting, contemporary pieces.
Créma Design is extremely proud to continue to supply the very best in international design to high end projects including private homes, offices, restaurants and boutique hotels throughout South Africa
Products
Fly Chair SC1
The Fly Series by Space Copenhagen is a lounge collection made up of two sofas, an armchair, two tables and a pouf. Pushing the idea of lounging to its fullest, Fly is a series that allows the user to sit, lie, rest, and relax. Unlike many of the sofas and easy chairs in Scandinavian design history, Fly does not impose any particular posture onto the sitter. The seat itself is optimised for comfort, with loose cushions for the back that can be arranged according to the user's own needs. But Fly adheres to tradition in other respects; the frame of the sofa and armchair, with a slatted backrest, is made from solid oak, treated with white pigmented oil or smoked oil.
Dimensions: 87cm x 80cm x 70cm H - seat height: 40cm
Cost per unit: R 42,452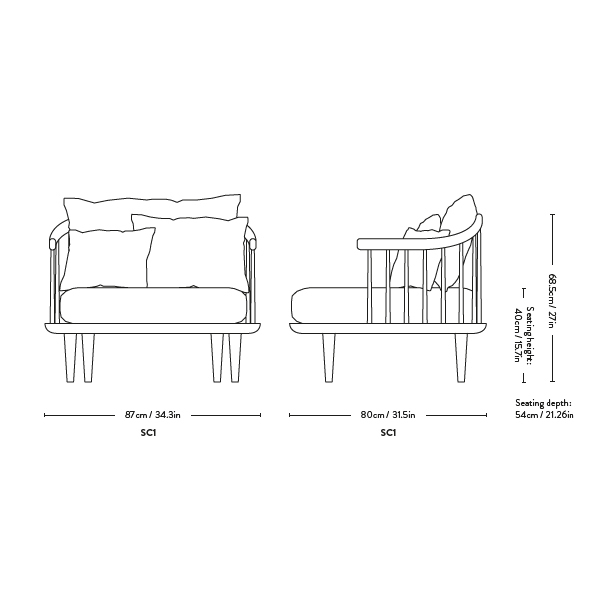 Snoopy Table Lamp
The playful personas of the Castiglioni brothers are evident in their Snoopy design, named for the beloved cartoon character and featuring a distinctive, light-hearted shape. The original debuted in 1967, and this version was reintroduced in 2003 with updated technology. The Snoopy provides direct light through a thick glass disk and an enameled reflector, both resting in perfect balance on a white marble base. There is an internal dimmer and switch.
Dimensions: 39,4cm L x 36,9cm H
Cost per unit: R 16,894
TS Table
The TS Coffee Table creates a sophisticated and sculptural aesthetics for any room with its characteristic slender legs, beautifully crossing details and contrasting solid table top. Designed by GamFratesi for the renowned restaurant The Standard in Copenhagen, where not only its name got its inspiration but also aesthetics and material choices were found. The TS Table is available in three sizes, with a marble table top and black lacquered frame contrasting the marble top. The selection of the marble top is Bianco Carrara, Nero Marquina, Verde Guatemala or Marrone Emperador.
Dimensions: 40cm DIA x 51cm H
Cost per unit: R 11,738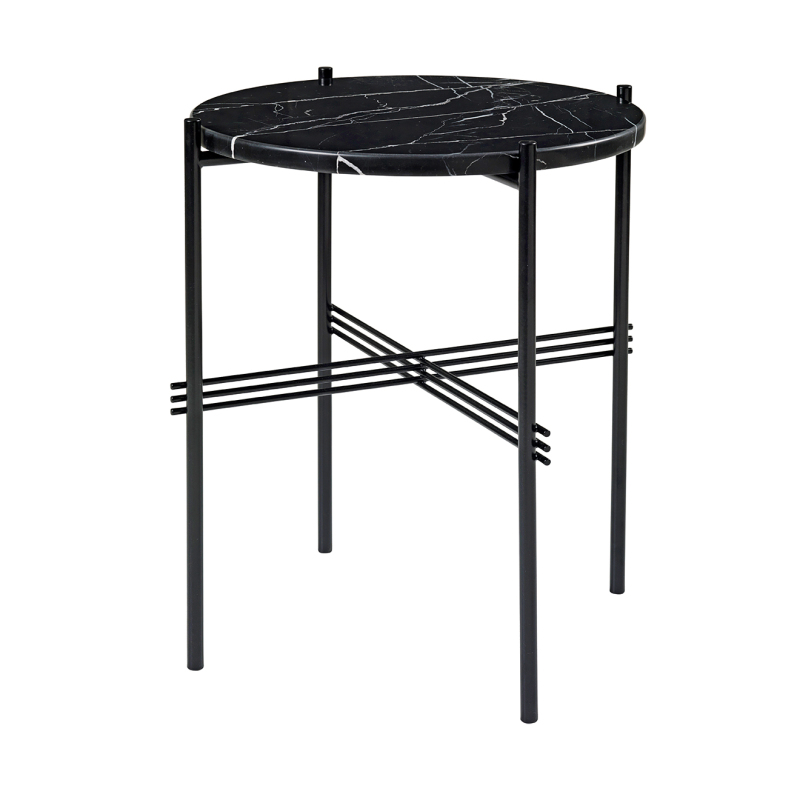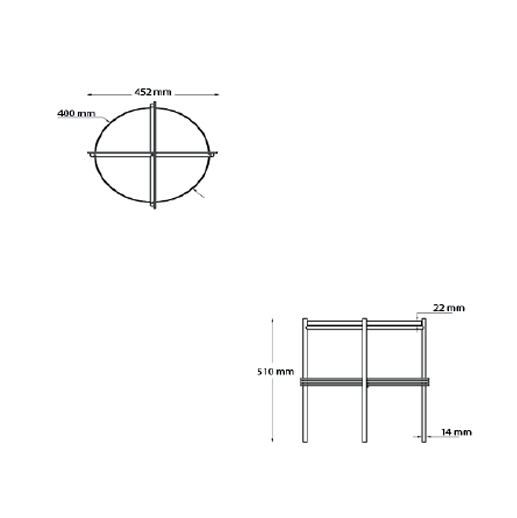 Copycat Table Lamp
They say that imitation is the sincerest form of flattery, and with the Copycat table lamp designer Michael Anastassiades shows us just how sweet it can be. This fixture is made of two spheres connecting with each other, one small and in a precious material, living in the shadow of the larger sphere. Copycat features an aluminum sphere made from solid metal and a including hand-blown glass opal diffuser. There is an LED light source with dimmer switch on the power cable.
Dimensions: 300mm DIA x 298,30mm H
Cost per unit: R 10,393
70/70 Table
The 70/70 table's design is minimalistic, with a light expression that creates a striking profile. A closer look at the table reveals careful detailing that adds greatly to its special character. The almost reduced design is balanced with fine details in the plywood layered table top and form of the angular frame. 70/70 comes in three different sizes and is ideal for use in the home, office or other public setting.
Dimensions: 170cm x 85cm x 73cm H
Cost per unit: R 25,846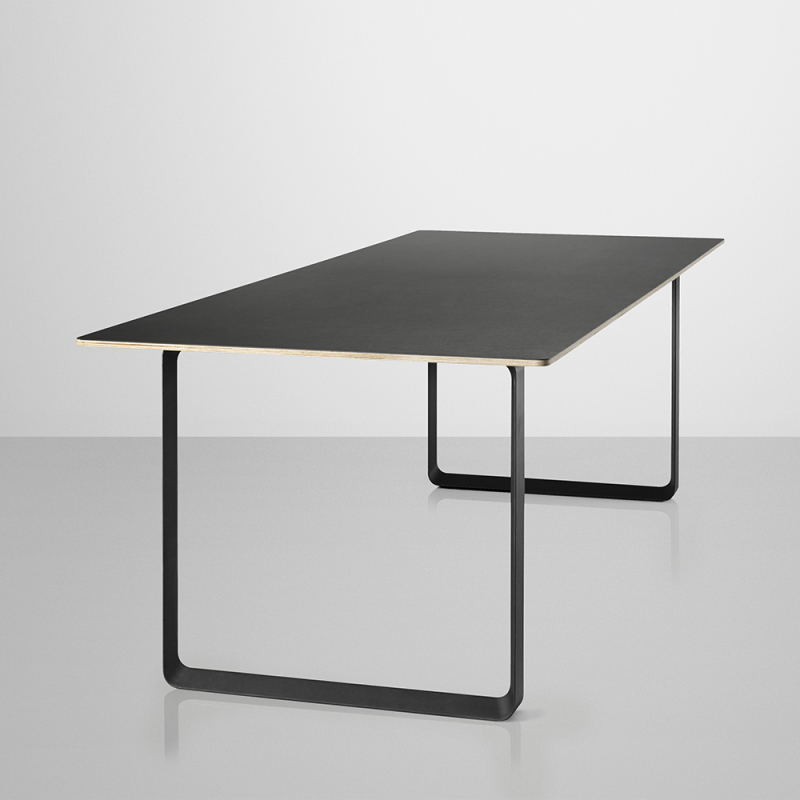 Costura Sofa
Costura sofa refers to the noble tradition of tailoring that has guided the design process in San Sebastian, home of renown fashion designers like Balenciaga - small ateliers have dressed citizens for decades with impeccably tailored suits and dresses. Stua wanted to bring this tradition back, working with artisans, to create a piece of upholstery that is like a suit that covers the innovative inside structure. One more time, Stua delivers a surprising design that reflects timelessness whilst adding an innovative spirit.
Dimensions: 216cm x 90cm x 85cm H - many configurations available
Cost per unit: R 49,296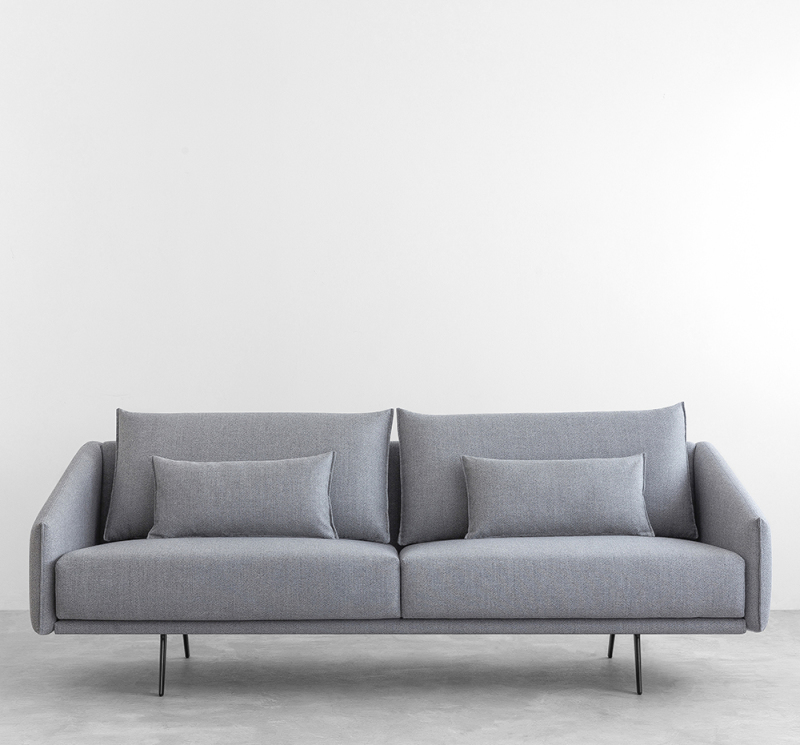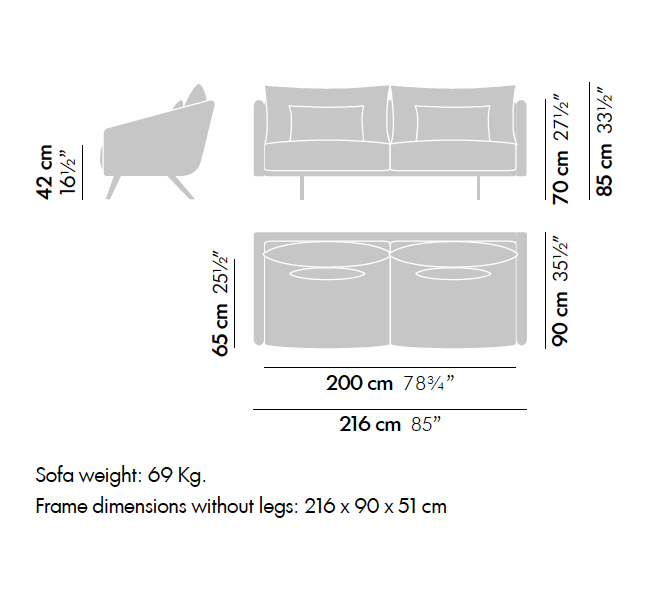 Scoop High-Back Chair
Developed for a Design Research Studio project for the Royal Academy of Art Restaurant in London, the brief was for a chair that was generously proportioned, comfortable and fully upholstered. The result was a rounded soft shell inspired by motor racing 'tub' seats. Re-designed in 2018 for maximum comfort and visual impact. Comprised of revised and reduced silhouettes. Engineered from new foam moulded curves, Scoop hugs the contours of the body
Dimensions: 63cm L x 64cm W x 92cm H
Cost per unit: R 16,006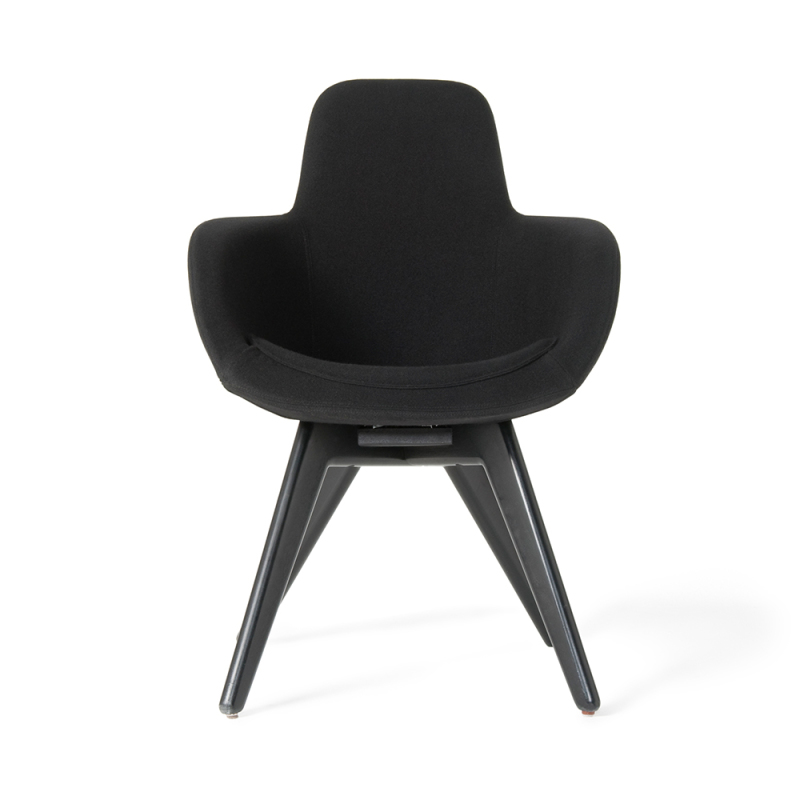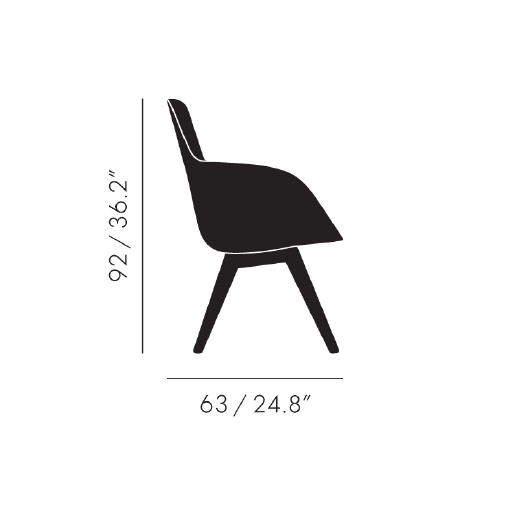 Bell Large Table Lamp
Bell table light – SUPERSIZED – in fetishistic glossy black. This lustrous black lacquer has been popular on traditional Japanese lacquer furniture or in Bauhaus interiors. Bell is fitted with an integrated, smooth dimmer and has a weighted base for added stability.
Dimensions: 40cm DIA x 60cm H - 16,5cm base DIA
Cost per unit: R 16,780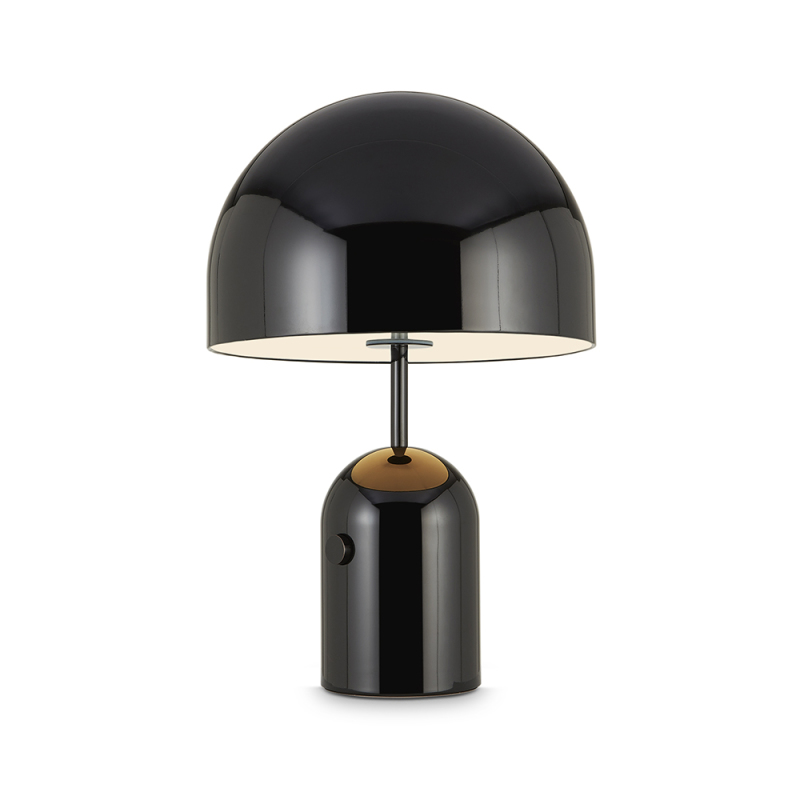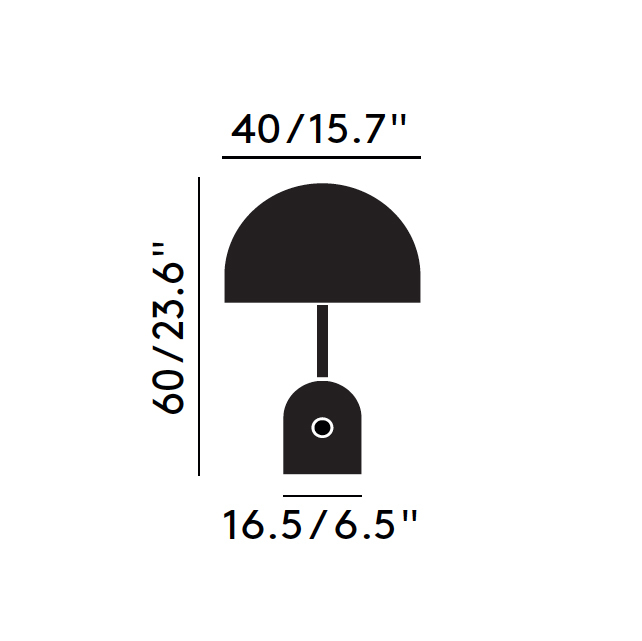 Loop Stand High Round Table
Loop Stand is Leif Jiôrgensen's well-designed and ultra-simple series of coat stands, wardrobe furniture and tables, all with a consistent family identity. The Loop Stand Round table is available in two heights and three diameters. Unlike the other family members, the round table does not cross its legs.
Dimensions: 90cm DIA x 97cm H
Cost per unit: R 13,108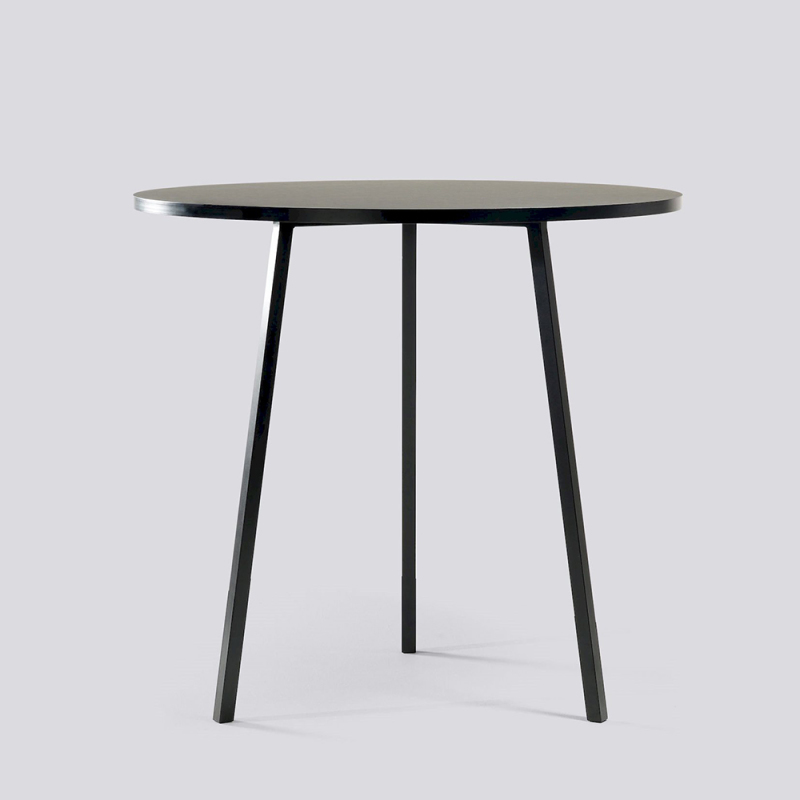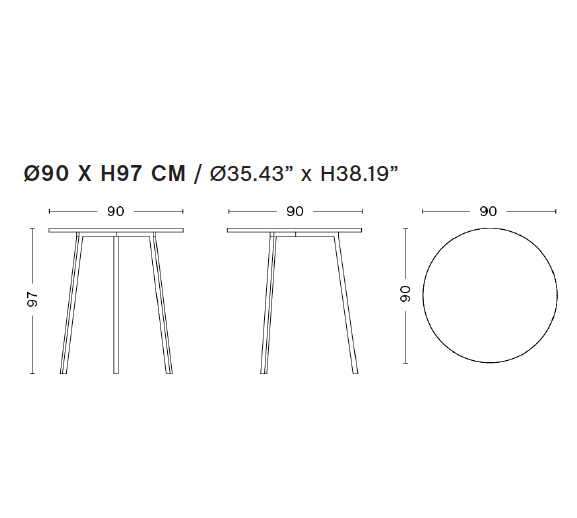 Journey Table Lamp
The Journey lamp is a lovely merging of two classic geometric shapes, the sphere and the rectangle. The round, opal glass shade is reminiscent of the moon, with a new dimmer feature to enhance your mood and sense of well-being.Journey is both a table lamp and a wall lamp, with subtle colour combinations that make it easy to place anywhere. There is the mirrored chrome base with a chrome dimmer for a monochromatic look. A matt black base with a brass dimmer. And a clay-toned base with a brass dimmer. Whether the moon is full or not, the intention is for you to enjoy the design and all the moods you can create.
Dimensions: 26cm x 18cm x 24cm
Cost per unit: R 6,268