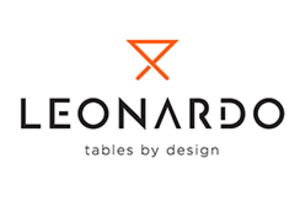 Leonardo is a leading South African producer and retailer of decorative tables. We work hand-in-hand with interior designers and architects to create and supply quality tables for hospitality and residential projects.

We have more than 25 years of experience in creating and manufacturing high-end metal-based tables ranging from the finely functional to the stylish showstopper.

Renowned for our superb craftsmanship our highly trained artisans combine traditional specialist skills like forging, welding and hand-gilding with up-to-date technologies such as CNC plasma cutting and powder coating, to create designs for any style of interior.

Our goal is to meet the demands of the modern-day client through constant innovation in terms of standards, styles and finishes.