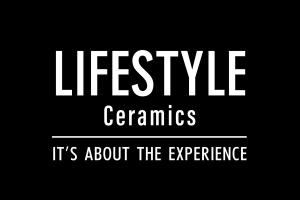 Mission
At Lifestyle Ceramics, our mission is to help our clients realise and create their decorative dreams through our high-quality and aesthetically pleasing products. Therefore, we aim to bring only the very best international products to South Africa and make them accessible to your average customer.
Vision
Lifestyle Ceramic's vision is to be seen as national leaders when it comes to the import of luxury tiles and bathroomware accessories. We also envision continuing our service excellence by always providing exceptional guidance throughout our customer's journey with us.
Ethos
At Lifestyle Ceramics, we truly believe in the importance of our customers and value the experience our customers receive when dealing with us above all else. In addition, we believe that transparency, dedication, a quality range of products and a good attitude are key components to customer satisfaction.
Our Showroom
Welcome to our world-class bathroomware and tiles showroom. So feel free to browse through our gallery and view our work for inspiration for your projects. You're sure to find something you like!
Get in contact with the Lifestyle Ceramics team today, and order the bathroomware products of your dreams!