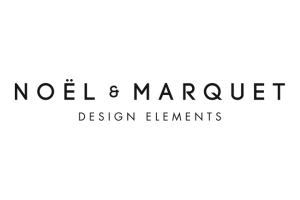 NOËL & MARQUET (NMC Design Elements): the premium brand for skirtings, cornices & wall panels.
NOËL & MARQUET design elements offers a range of decorative ideas which are creative yet simple to achieve, developed by architects and designers.
NMC South Africa has for the past 20 years imported, marketed and distributed Polystyrene and Polyurethane Decorative Mouldings in South Africa and Africa, under a license agreement with NMC Belgium –world leaders in Decorative Mouldings, established in 1950.
NMC South Africa is a leading player and our innovative premium products are targeted to a wide range of markets, namely Architects, Designers, Developers, Builders & Construction, Ceiling & Flooring Specialists, Wholesalers, Hardware, Homeowners.
NMC South Africa has a National Footprint with Branches in Johannesburg (Kyalami), KZN (Umhlanga) and Cape Town (Montague Gardens). The NMC Branches land and carry their own stock and they are supported by a Network of Distributors and Stockists in South Africa and Africa.