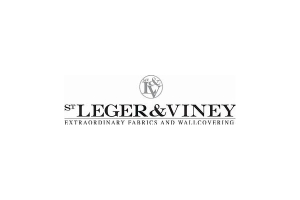 At St Leger & Viney we are driven by design. It is a passion that has made us the leading distributor of decorative fabrics and wallcoverings to South Africa's design industry professionals.
Founded in 1989, our aim was to bring high-end classic design to the market at competitive prices. We started by sourcing fabrics locally but as demand for the St Leger & Viney look grew, we were soon developing our own unique material with the best mills and weavers from around the world. This broadened the ranges we had to offer, while establishing our signature look and reputation internationally.
We are proud to have been chosen to represent an enviable stable of international brands in the local market, giving our loyal customers access to some of the worlds most prestigious brands like GP & J Baker, Cole & Son, Elitis, Kravet, Lee Jofa, Lizzo, Mulberry, Ralph Lauren, Thibaut and Zoffany. Many of these brands have been supplying fabric, trimmings and wallcoverings for generations, while remaining at the forefront of innovation in today's competitive market.
Our continued commitment to design means that every interaction with St Leger & Viney is unique, from our new collections and beautiful showrooms to our passionate and dedicated team. Welcome to our world.