A quick chat with Julia Day about her collaboration at Design Joburg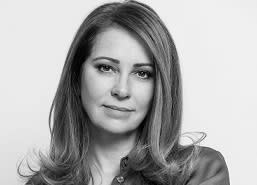 For its third instalment, Media 10's Design Joburg, featuring Rooms on View, is thrilled to announce the return of the show's signature CoLab features.
6 designers are set to create captivating room sets using the wares of several leading South African and global brands.
Ready to inspire visitors Design Joburg will once again transform the Sandton Convention Centre into the nucleus of decor and design on the African continent.
Synonymous with landmark international design brands, Julia Day's Hyde Park store Generation imports a selection of the best furniture and accessories from global design heavyweights like De Padova and Seletti. Julia also designs interiors marked for their understated luxury and simplicity using the very best quality pieces. She set the bar high with her 2017 Design Joburg collaboration with architect Joe van Rooyen entitled Sample Library and 2019 should be no different.
We chat to Julia Day about her CoLab feature at the show.
What would you say you are known for?

I'd say I am known for my custom designed architectural interiors encompassing a holistic approach to seamless design. I am also the founder and owner of design store Generation in Hyde Park Corner, where exclusive and iconic furniture and design pieces are curated to excite and inspire our clients.


Describe your CoLab feature in one sentence?

I am creating a living space where everything exists in perfect balance, in anticipation of the human touch. I am calling the feature In-Residence.
Why have you opted for this concept?

Interior spaces should deliver substance as well as style. The concept is an extension of my projects for private clients and architects that focus on enhancing wellbeing as well as aesthetics.


Can you give us some more detail about your CoLab creation for the show?

The installation will show not only the interior but will also showcase beautiful architectural elements that will house and cocoon this serene and luxurious living area, all designed to create a holistically detailed space. My CoLab will feature furniture by De Padova (stocked exclusively at Generation) and lighting by ELDC, whilst the steel architectural features are by Pazz Design and all the shopfitting by T&R Design.


Can you single out one aspect of your CoLab that you think is droolworthy?

Look out for my detailing of the very special screen walls being crafted by Pazz Design.


Do you believe in trends and do you follow them?

I'm not a great believer in trends. I believe a space should hold its own and should have longevity. However, the need for interiors that are an escape from our frenetic lives, layered with beautiful soothing textures and comfort, are becoming more of a necessity.


Tell us about your dream interior project.

My passion is working with architects from the inception of a project, creating the concept from the start and incorporating my client's lifestyle into an amazing experience for them. This is definitely what I would term a dream project.


What are you hoping to get out of participating in Design Joburg, featuring Rooms on View?

It's a wonderful opportunity to collaborate with master craftsmen to create a special space in which people can interact within a beautiful and well thought out design experience. This will be a space that visitors can relate to and imagine becoming part of their own lifestyle.


What or who inspires your signature style?

Maddalena De Padova, the founder of the furniture brand De Padova, that Generation exclusively stocks. She was an innovator of spaces filled with beautiful objects that interacted with each other creating a quiet beauty when the style of the times in Italy in the 1950's was heavy and ornate. She was a true innovator.


Do you have anything else you'd like to add?

I encourage visitors to visit the stand and experience the feeling created, as well as the superb craftsmanship and innovation of our collaborators who are looking to produce something truly remarkable.
Share this article: