Blossoming Heather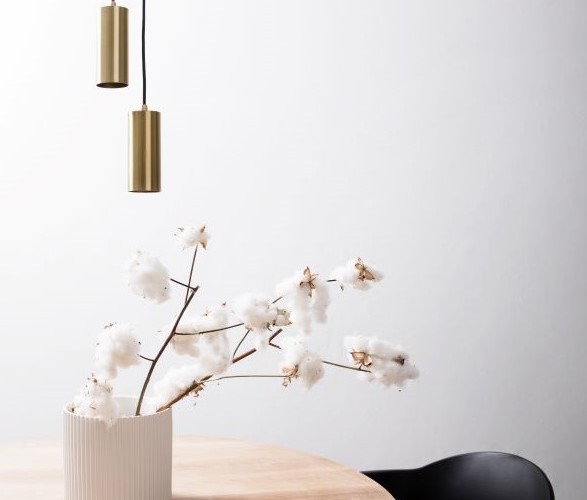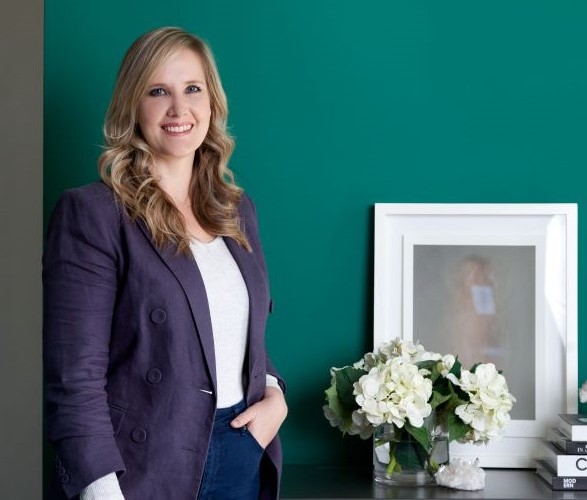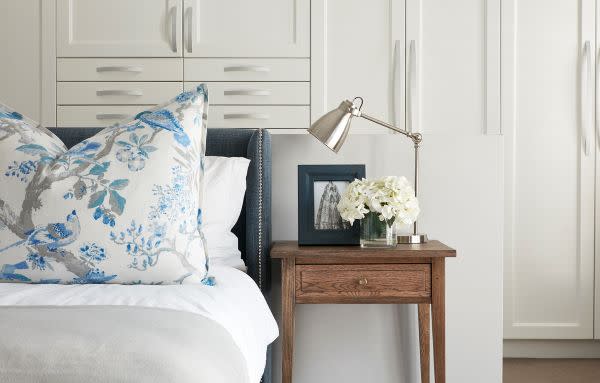 Heather Boting began her journey as an interior designer just a few years ago, having come from a long and fruitful career in styling with magazines. Her first appearance at Design Joburg was in 2018, when she featured as a CoLab designer, knocking the socks off visitors with her sophisticated Hotel H bedroom and bathroom, as well as her beautifully layered Banquet table settings exhibit. Her career as an interior designer has since flourished and she has become sought-after in the residential market as well as in corporate interiors. Two years after her show debut, she's notching her ranking up as a solo exhibitor at the show.
What will you be creating for your stand at DJ20?

This year we'll be taking colour inspiration from Pantone's Colour of The Year, Classic Blue, and diving deep into the ocean. This will translate as a lounge and dining room with tones and textures inspired by ocean blues and the light, sandy textures typical of the seashore. By working with a mix of materials and textures, we hope to convey a calming and tranquil living space for relaxation.


Can you give us some more insight into anything new and exciting that visitors should look out for on your stand?


Our stand, entitled Heather Boting X Acre Studio, will feature the latest additions to both of our ranges. Acre Studio, headed up by Lianel De Jongh, will be launching new lighting, a dining table and server, whilst I'll be introducing new softs and accessories to the HB Lifestyle Collection.


Any other highlights you want people to know about?

We are hard at work creating new product to add a "Shop the Look" feature to our stand… visitors will hopefully be able to take a little piece of the stand home with them!


You did the show as a CoLab designer a few years back, and now you're back exhibiting solo, why the return to the show?

Design Joburg is truly the most prestigious design-focused show in South Africa. To be amongst the cream of the crop in the local design world has been a wonderful experience. Coming back with more time in the saddle and a company that has grown, means returning to the show is a must.


What did you get out of your first exhibiting experience at Design Joburg?


It was such an exciting time in my career. I built long-lasting relationships with suppliers, artists and other designers. I used the design of my stand toward my portfolio and received some noteworthy enquiries from exciting new clients.


What do you think shows like Design Joburg do for the industry, specifically newcomers but also established designers and people in the trade?


The show certainly allows newcomers to collaborate with suppliers and build lasting relationships whilst putting their brands on the map. For established designers, the show allows you to remain current, stay on top of trends and profit from rare creative freedom.
What exciting projects are you currently working on and what can we expect from you in the near future?


2020 started off with some exciting residential projects and a possible renovation is in the pipeline. I'll be moving into our new office - Heather Boting Headquarters - which I'm very excited about. I am launching a new installations business, where designers and homeowners can call on my team of professionals to hang artwork, paint accent walls, move furniture around the home and add finishing touches such as vases and fresh blooms.


Has your style or the way you work evolved over the last few years? If so, how, and why or what has influenced the way you work?


The last two years have pushed me to make sure that I get my processes and systems in place. I've also reached a place where, in order to achieve my goals and demanding deadlines, I've had to get extra help. This has in turn freed up time to focus on other areas of my business, ultimately allowing me to grow at an optimal level. I am thrilled to continue to produce quality work in beautiful homes and corporate spaces.


Who are your local design heroes at the moment?


I can't help but crush over Studio 19's new Kramerville showroom and offices. I find their style sophisticated yet comfortable and welcoming. John Jacobs' latest projects have also caught my eye in print and on social media.


Women are certainly no newcomers to the décor and design industry, but what insights can you share with emerging female designers in South Africa based on your own experiences?


When women support each other, incredible things happen. Not only are we insightful, creative, professional and strong, but we are exceptional at getting things done efficiently. Women bring that softness that spaces need. I also think that being female, we are more open and adaptive to collaboration, which is such a vital part of the industry. My advice for fledging female designers would be GO GIRL! You've got this. And, let's see how we can help each other.


Anything else you'd like to add about Design Joburg?


I would tell everyone to visit for all-out inspiration. I have no doubt that this year's show is going to be even better. I'm really looking forward to engaging with everyone, industry and public alike.
Share this article: