Contributor - Lifestyling: Between two continents: a romance with wood and craftsmanship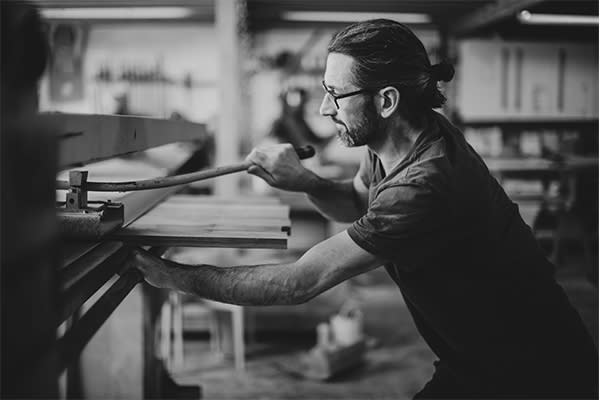 Established South African brand Andrew Dominic Furniture returns to its roots in the UK - retaining its base in the Mother City.
In an industrialised world there is much to say about the handmade when done well. There's a beauty that's inimitable, quality that's visceral and a sense of love and care that's tangible. The fine furniture of Andrew Dominic captures this essence. Each handcrafted piece emits a visible romance with natural materials and forms that's quite breathtaking.
Relocating with his family to Devon at the end of 2019 while continuing to run the Cape Town workshop through 2020 and beyond, the British designer-maker manifests his love of wood and passion for craftsmanship through his bicontinental brand, Andrew Dominic Furniture. Having set up in Cape Town more than 10 years ago, the business has earned a reputation for their high standards and attention to detail with clients both locally and abroad, and going forwards Andrew is focused on ensuring they maintain and hone this as they continue to expand internationally. What sets them apart, says Andrew, is "a thorough, well-considered approach and prioritising in quality, innovation, conservancy and a good strong team!"
Coinciding with the launch of their rebrand amidst a Cape Town visit and plans to set up their first UK workshop, we caught up with Andrew one year after the big move.
Read the full interview with Andrew Dominic here on Lifestyling
Share this article: