Contributor - Lifestyling: Wine o'clock with Trizanne Barnard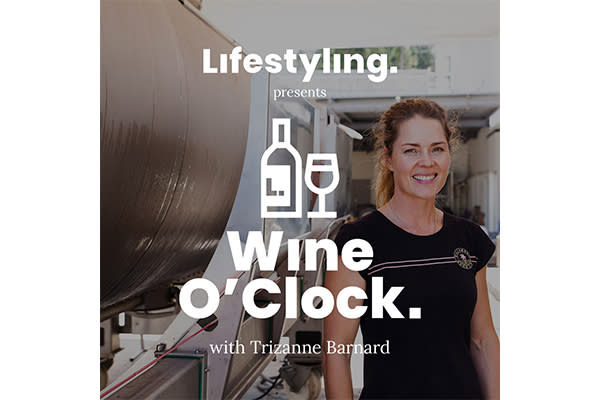 We chat to the winemaker of Traizanne Signature Wines and Dawn Patrol Wines and offer our readers a limited-edition, discounted mixed box of wine.
In the second edition of Wine O'Clock, Lifestyling online chatted to one of their favourite local winemakers, Trizanne Barnard. She's an incredibly talented winemaker, previously part of the winemaking team at Klein Constantia, the ideal region for Sauvignon Blanc. Now with her own wine labels, TSW or Trizanne Signature Wines and Dawn Patrol Wines, she produces a small range of high-quality boutique wines. Diversity and attention to detail are part of her signature, as well as accessibility and an adventurous spirit.
By way of introduction, here are three things Lifestyling love about Trizanne:

1.) She makes the most elegant cool-climate South African whites we have tasted in a long time.⁠

2.) If you love a Syrah, she's your woman. Her Reserve Syrah uses grapes from cool-climate, coastal Elim while her TSW comes from the much hotter Swartland, both bringing the best of Shiraz grapes from those regions and highlighting their unique terroirs.⁠

3.) She's a surfer and activist, using her label Dawn Patrol to give back by supporting Ocean Pledge with her wine sales, while also exploring sustainable packaging options like cans, with a lower carbon footprint.⁠

4.) Ok we said three, but then we remembered her Rosé… if you love to drink pink, this is one of our Summer wines of choice. Easy drinking and easy on the pocket.⁠
Please visit Lifestyling for all information about the wines and how to order.
Share this article: