Design Joburg wins 3 ROAR Awards!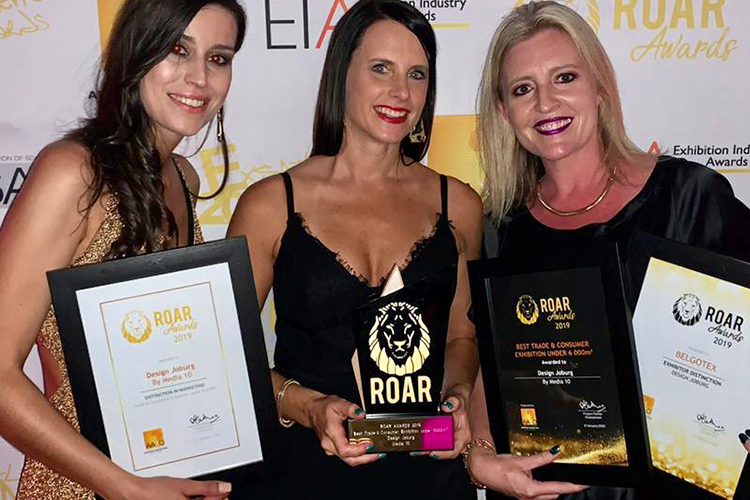 Design Joburg, produced by Media 10, was the recipient of several highly prestigious prizes at the fourth annual ROAR Awards, the respected awards platform for the exhibition organising industry in Africa. Design Joburg won the highest accolade for 'Best Trade and Consumer Exhibition' (under 6000m2) as well as 'Best Marketing Campaign' (also in the Under 6000m2 category). In addition, Design Joburg exhibitor Belgotex was honoured in the 'Best Stand' category. The awards were held at a glamorous event on 31 January 2020 at the Gallagher Convention Centre in Midrand, and are hosted by the Association of African Exhibition Organisers (AAXO).
The ROAR Awards are a platform for talented and dedicated industry professionals on the African continent to celebrate their achievements, and to facilitate the creation of opportunities to grow their businesses within the continental exhibition arena.
"We are thrilled to receive top honours and to be recognised by our industry and peers," says Design Joburg's Show Director Sandra Barrow. "Getting a fledgling off the ground is never easy, but with the dedication and passion of our entire team, we've pulled off an exceptional international-quality design show".
This year, Design Joburg takes place at the Sandton Convention Centre from 22 to 24 May 2020. The Media 10 team are anticipating yet another award-winning exhibition, showcasing a rich combination of tradition and modernity from South Africa's design scene.
Share this article: