Design Joburg x Manthe Ribane Liebmann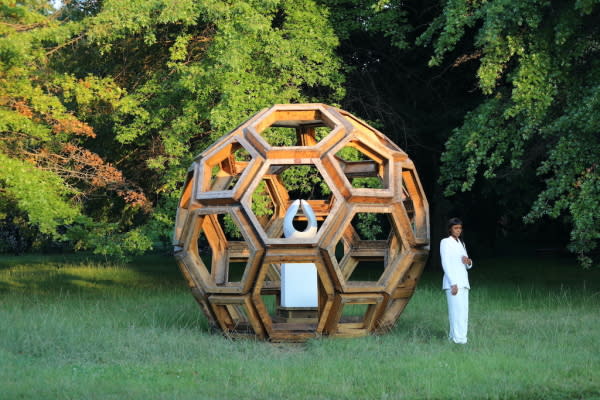 We're thrilled to have multidisciplinary artist, Editor-at-Large at House & Leisure and creative director of Natura Co-Lab concept store, Manthe Ribane Liebmann as part of our Creative Panel. We're also excited to announce her feature exhibit at Design Joburg 2022.
Manthe and the show are aligned when it comes to understanding the power of intentional design and intentional living. It is this shared ethos of living in a mindful and meaningful way that has birthed Manthe's "The Art of Living" exhibit at the show.
This feature will be a space where Manthe wants visitors to understand the power of minimalism. The space will also appeal to all the senses. Visitors will be shown how to implement the art of living into their own lives through the wabi-sabi methodology.
Manthe will be doing this by bringing her own brand Natura Co-Lab, together with several other brands - including Dokter & Misses and Bafedi - in a collaborative fashion. Natura Co-Lab will also be launching a new furniture collection whilst showcasing the Pantheone audio speaker.
Visitors can expect a definitively glo-local experience from the Natura Co-Lab feature.
Share this article: