Green (and orange and blue) means go: La Grange opens its doors to a new Mother City store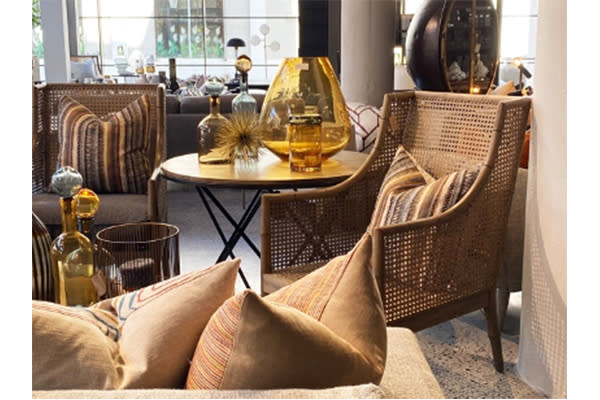 Sumari Krige is something of an indomitable force. Not only is she the originator of the Rooms on View exhibition (with whom Design Joburg was originally partnered), her impressive portfolio of interior design projects spans Southern Africa and the world. Sumari's signature style can also be seen at her La Grange furniture and décor stores… so it was with excitement that we learnt of their brand new Cape Town home.
Situated at the new Woodstock Quarter on Sir Lowry Road, the store impresses with its large and light-drenched location. The showroom is an ode to Sumari's definitive approach to décor, boasting a quintessential selection of furniture, lighting and decorative accessories.
Expect new designs and collections, plus the addition of bright pops of colour (in green, orange and blue). There's a mix of elements, too: glass and terrazzo, mirror and raw wood… the new Cape Town La Grange store is a feast for the senses.
Share this article: