Highlights Design Joburg 2022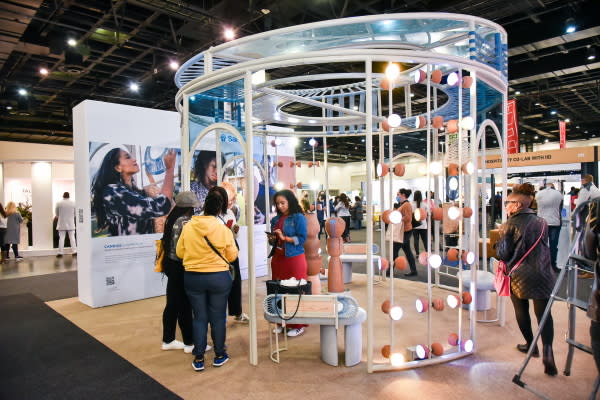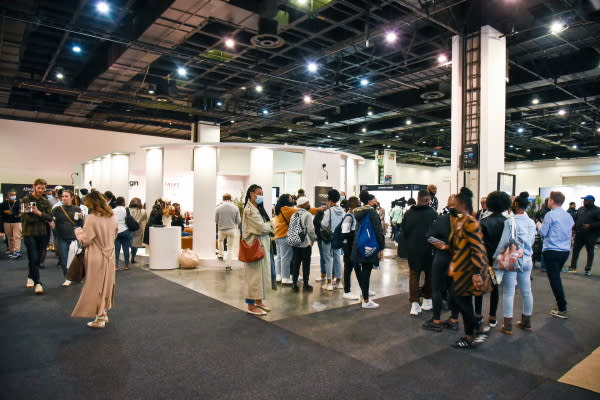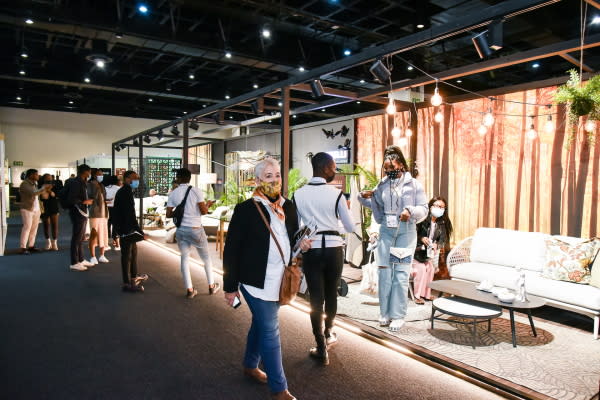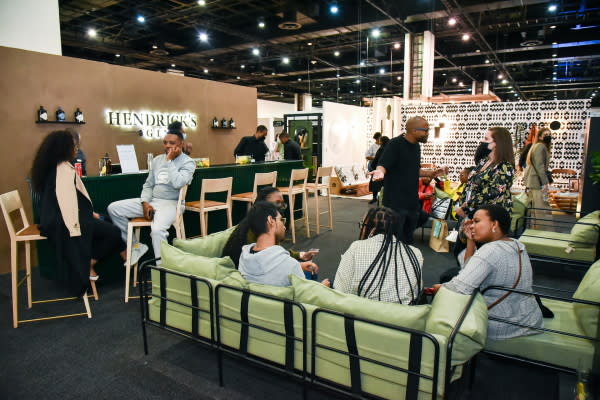 The doors have closed on another successful Design Joburg show. Given the Covid-19 hiatus from its Sandton Convention Center format, the Design Joburg team was heartened by the overwhelming response to the show's return and would like to thank all visitors, exhibitors, speakers and sponsors for their support.
Though smaller than in previous years, the show put forth an uncompromising line-up that satiated the appetites of design and décor hungry fans. If it has proved anything, it's that the industry has a beating heart and a thriving community that continues to impress.
This year's sizzling hot line-up of creative directors proved a winning formula, with Trevor Stuurman, Manthe Ribane, Sir Abner and Bilala Mabuza putting their various industry skills into streamlining, curating and collaborating on a world-class 2022 show.
Visitors crowded around headline sponsor Sanlam Private Wealth's craft-centric installation – a larger-than-life masterpiece by a trio of globally acclaimed local creatives. The one-of-a-kind structure showcases the power of collaboration, connectedness and craftsmanship – and pays homage to the journey that Sanlam Private Wealth undertakes when crafting dynamic and lasting wealth. Read more about this unique collaboration here.
Associate sponsor Lexus brought a dose of luxury to on-the-move show speakers and special visitors with plush and hassle-free chauffeur drives throughout the event's run.
Over the course of the show, the talks programme, called Design Dialogues, continued to magnetise enquiring minds with seats that were full up and a crowd peering in to listen from the edges. The talks space, designed by Cocoon Lifestyle, offered a chic and enveloping arena for intimate and pertinent conversations about topics that affect design like Biophilic architecture, sustainability, the metaverse and more. Sessions with industry luminaries Rich Mnisi, Tessa Proudfoot and Maira Koutsoudakis were firm favourites amongst visitors.
Collaborations proved yet again to be a major draw, with a glut of the show's now-famous CoLabs creating spectacular takeaway inspiration through intentional and inspired cross-pollination. For example, interior design studio Metaphor's plush bedroom, in comforting tones of teal and turquoise, offered an escape from the buzz of the show. Meanwhile interior designer Heather Boting and her collaborators Acre Studio created a similarly soothing stand in a nuanced palette of neutrals, using textile drapes to creative effect.
Given the hurtling pace of progression in today's design world, the Architect's Experience brought technology in the design space into sharp focus with a hands-on experience. In a rare move, guests were given virtual reality tours of leading architectural projects and invited to explore the metaverse.
This year's show had no shortage of new releases either. Using Design Joburg as a launch pad, visitors saw brand new product being unveiled from a slew of designers and studios. An elegant rattan armchair by Metaphor, new furniture pieces, including a sideboard and shelves from Acre Studio and the latest in Limesite architectural and furniture products from Wolkberg Casting Studio all revealed where the design landscape is at right now.
Media 10, the show's producers are thrilled to have brought Design Joburg's Sandton Convention Center iteration back and are glowing with pride at the incredible reception, setting the tone for next year's full-sized installment.
Share this article: