Love for LIEBH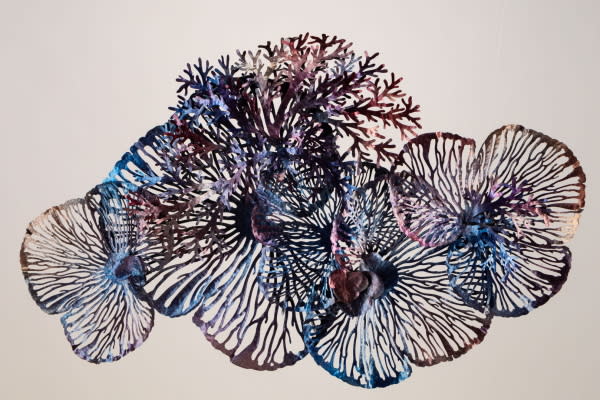 Made up of the initials of its all-female founding family and with a nod to the German word for love, LIEBH makes wall art that stops you in your tracks. It's also the latest addition to the Design Joburg lineup.
Passionate about their craft, the LIEBH team's intricate metal creations add an element of surprise and intrigue to any interior, with their current collection offering nature-inspired sculptural works that fuse elegance with a sense of serenity. Hand-crafted from iron by a single artist, they're treated with different effects like bronze-gold, green-gold or white-gold that bring them to life. The results are intriguing, thanks to their delicate, filigree detailing.
LIEBH's artworks span between one and two meters wide and weigh anywhere between 4 and 10 kilograms. Think custom created, limited edition works of art with names like Leaf Poetry and Sea Serenity rooting them in nature.
Liebh will be showcasing their pieces alongside decorative artworks by Gere Victor – represented by the ManZart gallery – so visitors are encouraged to head over to their shared stand for a feast of sculptural art at this year's show.
www.liebh.co.za and www.manzart.com
Share this article: