Meet Design Joburg CoLab designers Jaco Janse van Rensburg and Kay Abrahams of Envy&Co.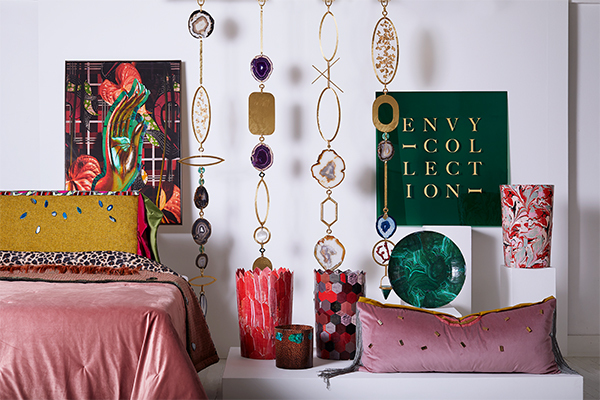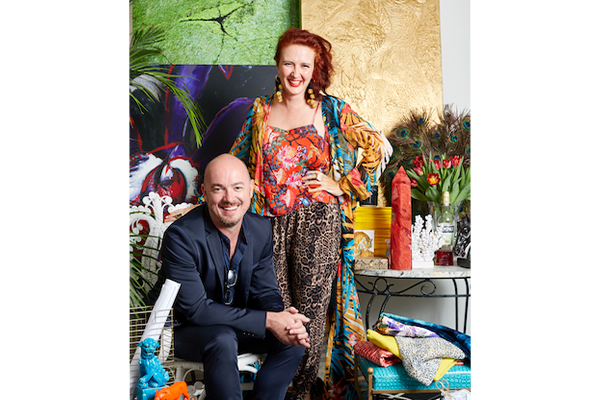 Envy & Co is represented by dynamic Cape Town based duo Jaco Janse van Rensburg and Kay Abrahams, who are set to inject some showstopping originality into Design Joburg 2020. Their multi-disciplined studio offers a boutique design consultancy with work ranging from luxurious retail spaces, family homes, ad agencies, and even a diamond museum. Recognised for their unique collaborations on both interior projects, as well as their own luxury product line, visitors can expect an anything but impartial experience from this one-of-a-kind design team.
What would you say you are known for?
Besides our bold designs, we are also known for our relationships with our collaborators, service providers and clients.
Sum up your signature style in one sentence.
Where vintage National Geographic magazines meet the glamour of disco.
Who or what inspires your interior design style?
Yves Saint Laurent's move from Paris to Marrakech in the 70's.
What do you have planned for your CoLab for Design Joburg - please state what room/s you will be creating and what these will look like?
We are creating an inner-city pad for a cosmopolitan African gentleman.
What do you think will be the highlight on your stand?
The unveiling of Chapter 3 of our Envy Collection and our Kingdom range of fabrics for Hertex.
What are you lusting after right now?
Semi-precious stones, pearls, crystals, geodes and raffia.
What are your impressions of Design Joburg and what are most looking forward to at the show?
We expect a highly curated design experience with a discerning audience. We are looking forward to connecting with the Jozi energy and start our exploration of the rest of Africa.
Share this article: