Meet Design Joburg's CoLab designer Lane Reeves of Metaphor Design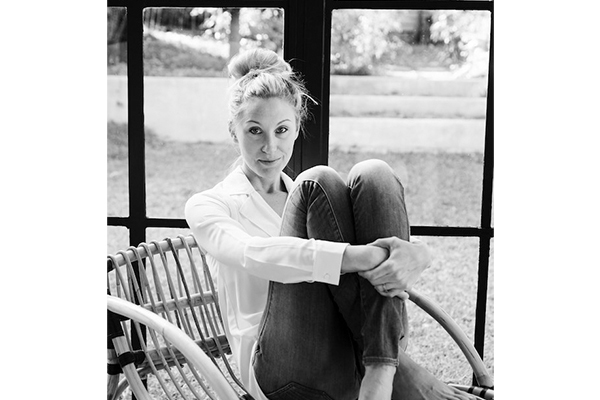 Metaphor Design is a Johannesburg studio headed up by the talented Lane Reeves. Working on projects of varying sizes Lane's approach is noticeably holistic. She works both economic and environmentally sound aspects into her projects, creating spaces that are not just gorgeous, practical and comfortable but essentially encapsulate what her clients are all about. This approach is very collaborative, weaving her style with her client's needs and expectations. Lane is a strong advocate of buying local and works closely with local designers and crafters on her array of stylish and original residential projects.

What would you say you are known for?
Creating spaces that matter to the people who use them.
In one sentence sum up your signature style.
Considered, meaningful and individual.
Who or what inspires your style?
We love to see how people react to design. We thrive on bringing comfort, happiness and respite to our clients and this makes us want to do more. For me personally, great design manifests in a space that feels clean and clear but resonates with the love that has been put into it.
What do you have planned for your CoLab for Design Joburg - please state what room/s you will be creating and what these will look like?
We'll be creating a sanctuary from the chaos! As an introvert, I find these shows quite overwhelming, so a quiet room that can impart a sense of respite feels right. We'll have a beautifully serene bedroom with a central garden oasis. There will also be some herbal teas on offer to cleanse body along with mind.
What do you think visitors will be drawn by on your CoLab feature?
Soft colours and textures will resonate - delicately yet impactfully - with visitors. We're also thrilled to be launching our own branded furniture collection at the show.
What's your favourite design item right now?
We designed an incredible rattan and oak wardrobe for a client last year. We were thrilled with the results and I still pine after one for myself!
What are your impressions of Design Joburg and what are most looking forward to at the show?
It's definitely the most appealing show out there to the residential interior market. As most of our work comes through word of mouth, this will be a great space for exposure to new clients. We are also looking forward to the collaborative aspect and working with new suppliers.



Share this article: