Meet Design Joburg's CoLab designer Potlako Gasennelwe of PG Interiors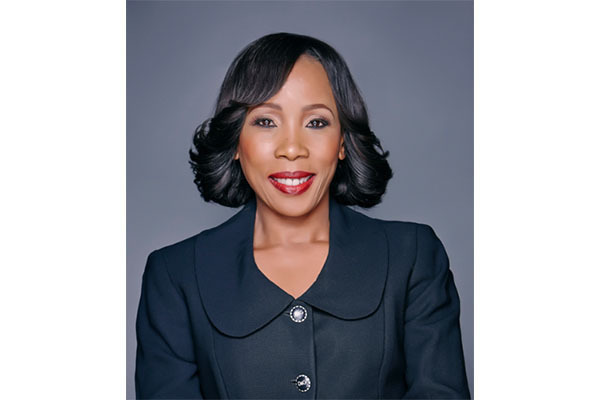 With a host of seats on various boards and degrees under her belt ranging from
Interior Architecture and African Art History to Property Development, it'd be fair to
call Potlako Gasennelwe the best kind of overachiever. Her brand PG Interiors has
24 years behind it and has completed work in a broad range of spaces, scooping
numerous awards in return.
Potlako believes in design with integrity and never settling for average. Some of her most notable projects include Tsogo Sun, SerenaHotel Kigali, MTN's head office and Shambala Resort (Mandela's private retreat), among others. "We understand the commercial value of a brand and consider
ourselves creators, nurturers and custodians," she says of her approach. Besides
being one of this year's CoLab designers she is also designing the #DJ20 restaurant
for Chef Wandile Mabaso.
1. What would you say you are known for?
I'd like to think I stand out for my excellent client service, high quality and innovative
design solutions with global appeal.
2. Sum up your signature style in one sentence.
Each design project is different and no two looking the same. I always ensure each
design brief is approached using solutions that suit our individual client's
requirements.
3. Who or what inspires your interior design style?
I am inspired by my hybrid and uniquely African heritage. Hybrid in that I am African
with distinct Tswana roots and upbringing, but my parents were deliberate in their
approach in ensuring we learnt English. Then, for good measure, I also added
French to my Anglophone cultural upbringing. These 3 distinct cultures impacted on
who I am and my approach to interior design.
Culturally Tswana has a clean and simple aesthetic – rather similar ethos to
Japanese or Scandinavian design actually. Whilst, I am also drawn to and influenced
by the masculine, powerful and timeless aesthetic of the Georgian era. Quite a
juxtaposition of styles but the results are quite pleasing.
4. What do you have planned for your CoLab for Design Joburg?
I will be working on a 'Formal Lounge' inspired by British colonial history. I'll be using
my formative years as inspiration to showcase how a fusing of British and African
culture, whilst obviously historic, can also be future focused in its aesthetic.
5. What do you think will be the highlight on your stand?
The art and furniture will be well considered and by using these two specific
elements, I hope to capture an intriguing South African spirit that has not been done
before.
6. What's your current favourite design item?
I am thrilled to be working on a collection of hand embroidered throws made
from cashmere and silk with some local craftswomen. These will be unveiled
at the show.
7. You are also designing the show's main restaurant with chef Wandile
Mabaso, what will be your primary inspiration for this?
We will be looking back at how far we have come as Africans on this
continent. We're excited to celebrate our ability to compete globally despite so
many caveats. It will be a total celebration of African creativity on both design
and culinary levels.
Share this article: