Rudolph Jordaan - designer extraordinaire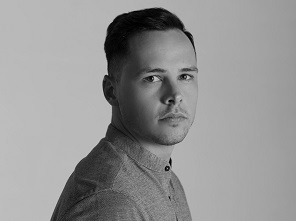 Having won over judges at SABC3's 2016 Win a Home competition, interior designer Rudolph Jordaan has transformed scores of homes, commercial and hospitality interiors for the past 5 years. This May, our Press Lounge will be designed courtesy of Jordaan and his design brand Apax Design and will show off his capacity for creating sustainably minded interiors with a refined, modernist meets Scandi bent.
Rudolph will be collaborating with Apax Design, Ernst H, Ricardo Cardinal, Vorster & Braye Ceramic Design and Ligne Roset.
We chat with Rudolph about design and his plans for this year's show…
How would you describe your style?
I have great admiration for the Modernist and Bauhaus architects and my personal expression comes down to a mix of that and typical Scandinavian design for our South African climate. By using industrial materials in minimalist shapes together with textures and cosier elements such as natural materials and fibres, we create comfort with style. Wide open interior spaces speak to me in their simplicity and elegance and I make it my mission to accentuate their architectural elements through the interiors.

What are you creating at Design Joburg?
The Press Lounge will showcase our approach to a current "flexible office space" project we're working on… think of a home office or cosier clutter-free work environment that breaks away from the sterility of a traditional corporate space. Gone are the days of filing cabinets since we went digital. We are literally blurring the lines between office culture, South African design culture and stimulating spaces.

Which brands or designers are you planning to incorporate into your design?
Romano Cardinal, Ernst H, Emma Nourse and Ligne Roset and of course a few exciting Apax Design pieces.

What do you want to convey with your Press Lounge feature?
That South African businesses are strong and powerful despite the negative economic climate. We can be successful and responsible in any environment when we take ownership. Unique interior design facilitates empowerment by providing spaces we can feel comfortable, safe and inspired in.


What is your dream project?
I would like to leave behind a legacy building or care centre that can provide work and living facilities for the disabled. I believe that given the right conditions these people will be able to better their health and contribute to society once the skills development and work placing procedure is properly facilitated.

What do you like best about South African design?
It is comfortable but super sexy.
Share this article: