Sir Abner announced as member of Design Joburg 2022's Creative Panel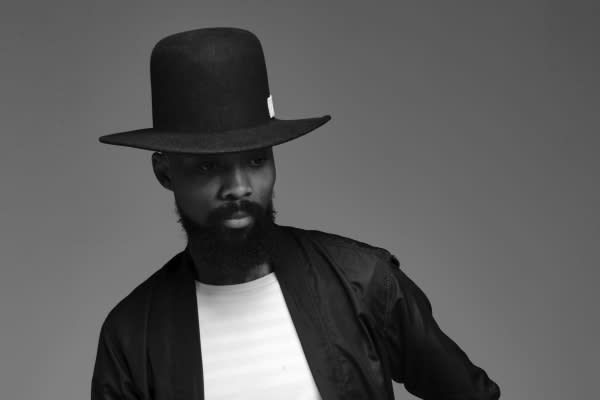 We chat with creative and art director, designer, artist and collaborator Sir Abner Makgamatha, as one of the members of Design Joburg 2022's Creative Panel. He, together with other panellists, will be responsible for creating a deeply immersive experience that embraces technology and tech innovations, sustainable design practices and explorations, new developments and material usage and a post-pandemic response to the design world as we know it.
What are you best known for?
I have no idea what I'm best known for - but I've made it my life's mission through my work to have a genre transcending approach towards creativity at large and using that as a design tool to explore the "renaissance" possibility of that gesture, rather than showcase anything in every project I'm involved in.
Your thoughts on being a member of DJ22's creative council?
I think it's all about timing that allows us to capture certain times in the history of humanity and this one is particularly important to my creative generation. As the people who are born in this time to move the nudge forward and unveil the next "golden era" of the zeitgeist of this design/creative era, it is only an honour to be able to make a dent to the narrative through Design Joburg 2022.
What and how do you see yourself in this role?
Everything I do has very little do with design or art, but rather all about culture and synthesizing ideas to create a particular taste. Therefore, using history to record and suggest a new cross-pollinated category that is non-binary to the margins that are set to fit certain ideas or genres into certain boxes they're "supposed" to belong to based on demographics and eco-system.
How will you be showcasing yourself and your talents at the show?
The statement to the question above has encouraged me over the years of my practice to form a platform that deals with a sub-culture shifting hub that brings together and blurs the line that is independent from operating within "category" to highlight the representation of design and art in a linear narrative.
Identifying a rather meta-narrative, boarder-less, modern point of view that is obsessed with exploring an idea as opposed to creating work only to showcase 20% of the thought processes in the end product. "M'douva Ko Marakeng" is a budded branded idea borrowed from the established "Dover Street Market" franchise by Rei Kawakubo.

I created and co-founded this platform with interior and textile designer Glorinah Mabaso of Renaissance Design, that is rooted in a South African "glocal" context, elaborating on both our similar backgrounds and shared design ethos. We will be using an unorthodox approach to present more modern products and services in this curated branded manner that extends the genre idea of these commodities and collective gestures thereof – in textile design, visuals art, design, fashion, music, metaverse technology, graphic design, printing technology, branding and commerce.
What are you hoping people will take away from this year's show?
For me the biggest theme for this year's exhibition is inclusivity to grow the creative community and foster collaboration as a design tool at large. I'm hoping to create a real tangible connection with the consumer that often never gets the chance to interact with the impact of social sustainability in response to the status quo of exclusive brand positioning vs brand DNA.
What role does creativity play in everyday life?
Everything through creativity in relation to everyday life is pragmatic first. Making it interesting to navigate the theory of it in real-time as it affects even the mandatory things we do daily and never think about.
How important is technology in décor, and design in general, today? And is there still room for old school techniques and approaches?
I think technology is an integral part of any advancement in the progression of problem-solving solutions in design in any aspect and is a real-time catalyst to construct the dialogue between industry, traditional and new, digital and analogue, history and future, etc.
What's your favourite piece of design?
I appreciate any design in any form that is less "art's sake" and more storytelling. It's necessary.
What role do you see South Africa playing in terms of its contribution on the global design stage?
I think our unique point of view in terms of sense of belonging sets us apart and simultaneously "in-part" from how we inspire the world through our rich undocumented culture that is then flipped into an announced tradition or heritage that all South Africans relate to, and then universally received. There's a certain truth in that, that cannot be replicated anywhere in the world! Design is all about shifting culture and ours is world-class!
Share this article: