Take to the floor… and the walls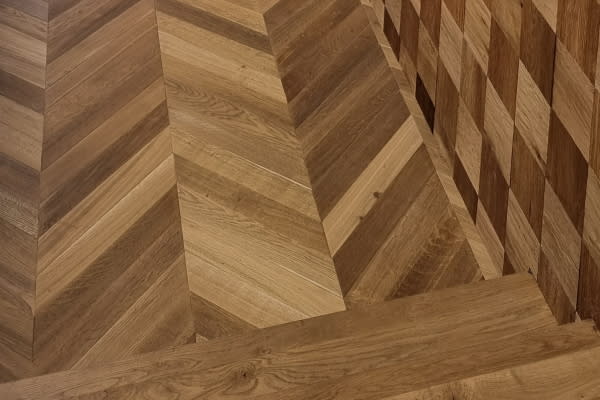 Lalegno has already established itself as a local pioneer in the engineered wooden flooring sector, so you can imagine our delight when we heard they were also masters of timber wall cladding.
Cladding has become a popular choice of late with the return of classic interior detailing. Applied to the walls, wood lends a sense of sophistication. It's understated, thanks to its honesty yet it ever so discreetly whispers "luxury". The beauty of engineered wood over solid wood however, is the ease of maintenance as well as the price point, making it the modern favourite for most.
Hardwood - and specifically oak - brings a dose of warmth to interiors that's proven hard to fake, which is why Lalegno uses oak as the top layer of all their engineered hardwood boards. Whether laid in herringbone on the floors or applied in strips or blocks to the walls, oak has a distinct grain, rich colour variation and impressive longevity, exuding character in any application.
From checkerboard feature walls to luxe bars and plush bathrooms, we're loving what the brand is doing to bring life to walls. We welcome Lalegno, as one of several flooring specialists, to Design Joburg 2022.
Share this article: