The final member on Design Joburg 2022's creative panel is the uniquely talented Trevor Stuurman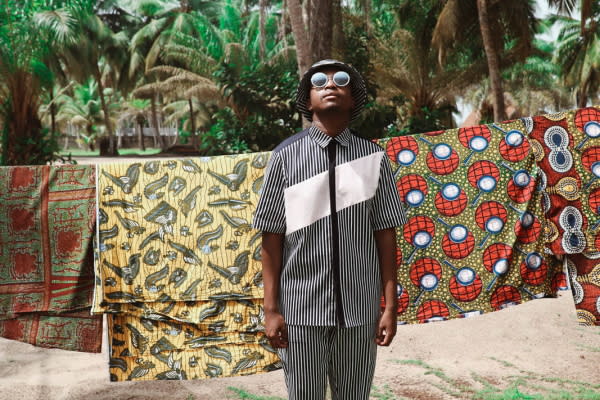 Described as a multi-hyphenate, Trevor is one of our country's top creative minds whose talents include photography, visual artist, fashion icon and stylist.
1. In your daily work, how are you recreating an African narrative that avoids the stereotypes?
For me it's about sharing my lived African experience, but also about elevating the culture and pushing it forward.
2. You're a multi-hyphenate (photographer-stylist-creative director-visual artist-fashion icon). What are some of the hyphens people might not know about?
I'm a good cook too.
3. What stops would your tailor-made tour of the city include if you met a tourist here for 24 hours?
First stop - Rosebank Art Mile to visit a few galleries. Then lunch at Les Créatifs by Chef Wandile Mabaso with drinks after at Rockets. I'd follow with a quick stop in Kramerville for gift shopping ; first stop Amatuli, then Weylandts. I'd drive him through Soweto too for a kota. We'd end with live music at Marabi or Artivist in Braamfontein.
4. How do you define authentic style?
I'd say it's a beautiful and sustainable way of life.
5. What is it that makes African visual identity unique?
The layers of history and endless stories. I feel like it's a gift that keeps on giving. As exploited as it is, it remains untapped.
6. Whose sartorial aesthetic are you crushing on these days?
Bob the Stylist's.
7. What was it really like capturing Naomi Campbell, Barack Obama and Beyoncé Knowles in front of your lens?
it's always such an empowering experience. It just does soemthing for your confidence and faith. It always make me believe in more and strive for more.
8. Creatively, who is shaking you to your core right not?
Daniel Obasa, Stephan Tayo and Ib Kimara.
Share this article: