We chat to Nelson Kubheka & Dylan Thomaz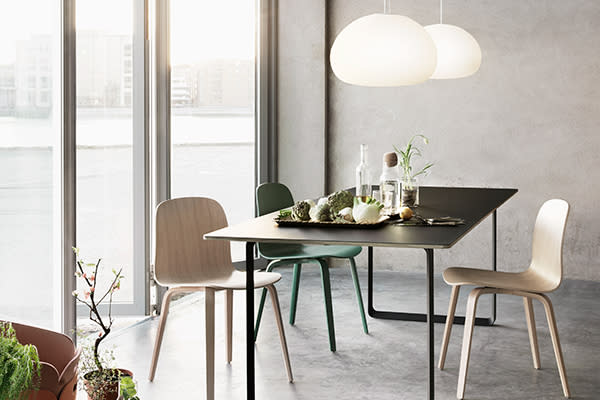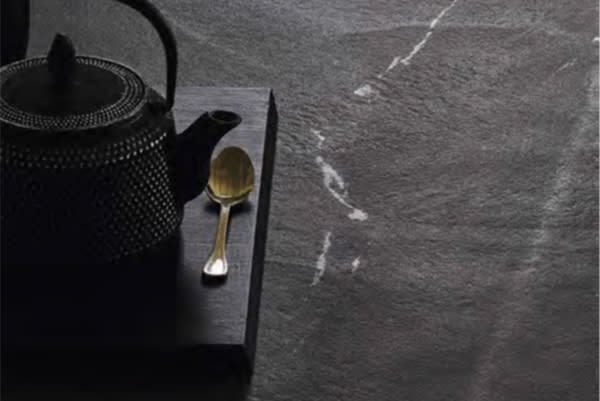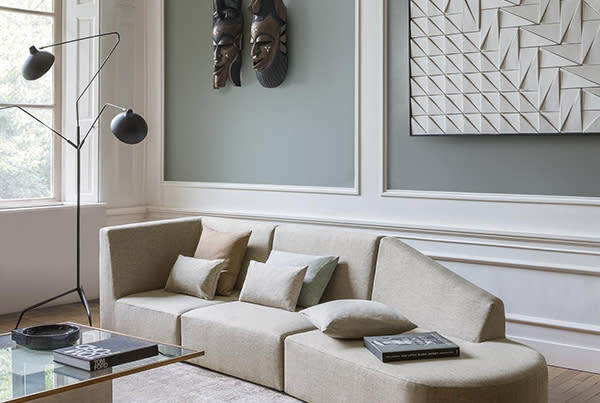 Now in its third year Media 10's Design Joburg, featuring Rooms on View, is poised to present their highly anticipated CoLab features.
From 24 to 26 May 2019, 6 designers are set to create captivating room sets at the Sandton Conventiom Centre, using the wares of several leading South African and global brands. Two such designers are the talented Nelson Kubheka and Dylan Thomaz, we sat with them to get some insights into what they have planned for the show.
With nearly a decade of experience and a glut of African projects under his belt, Joburg based Nelson Kubheka, of Ommni Design, creates upscale interiors and spatial solutions for residential, commercial and hospitality clients. We chat to him about his CoLab feature at the show...
Describe your CoLab feature in one sentence?
An interior representation of discovering the new that comes with every journey and place.
Why this concept?
I wanted to capture the idea of the world becoming smaller and more fluid especially in how people relate and connect with one another. It's a narrative about taking parts of our journey home with us to inspire others and remind people of the magic of self-discovery through travel.
Can you further elaborate in terms of what you plan to create?
I plan to create a combination of a living area and work-from-home space. This will carry a somewhat eclectic yet contemporary approach through the choice of furniture and bespoke joinery details. I am collaborating with some amazing suppliers including The Urbanative, Wunders, T&R Design, Coote & Wench and Home Fabrics.
How does what you are creating fit in with the current design zeitgeist?
I believe my design doesn't conform to a single particular style but reflects a mixture of African contemporary, with some classical, influence. I think what is more relevant to current trends will be revealed through my use of natural materials, bold color and geometric forms.
What would you say are your top 3 must-visit features at this year's show?
I really can't wait to see what all my fellow designers will be presenting within their CoLab room sets... there's a bit of a competitive atmosphere stirring! The Kohler Theatre will also have some exciting takeaways from the lineup of local, continental and global speakers. I am also expecting some reenergized product from both the SPA ZAR and SA Furniture Collective features courtesy of some of the country's top talent.
Any personal expectations of the show?
Design Joburg has and continues to feature some of the best of what Africa has to offer, I'd like to see visitors engage with the designers to get a proper understanding of their thought process and concepts.
Thanks to an impressive background in visual merchandising, Dylan Thomaz's many interior design projects tell an intimate story of who his clients are. We chat to Dylan about how his equal parts curation and design approach will translate in his CoLab feature at the show…
What would you say you are known for? Creating timeless, classic, lived in spaces that bring happiness in abundance.
Why Design Joburg featuring Rooms on View 2019?
It has been an honour to be selected for the show and to work with such incredible partners. I believe good design should be accessible to everyone. Design Joburg is the perfect platform for this.
Describe your CoLab feature
We are creating a timeless classic living room space, using iconic furniture pieces as the staple feature, all set against a strong architectural background. I wanted to try something different but at the same time stay true to the aesthetic that I am known for.
Can you share some more detail about your CoLab feature?
I am thrilled to be working with some stellar brands including Crema and Tilespace. Visitors can expect a strong curatorial aesthetic but that still characterises the elegance and sophistication that people expect from me.
What does your CoLab feature say about where design is right now?
I believe the world has moved into a quality versus quantity state of mind. I believe our stand will represent this perfectly. Our collaborators are the best in the industry and that high standard will come across in every aspect of our CoLab feature.
What are your current decor and design crushes?
Today I'm crushing hard over my Taccia table lamp by Flos, I love that it was designed in 1962 but still remains timeless. Tomorrow will be something else. Yesterday my Morne Visage "The Aristocracy of Pink" artwork was top of mind.
Ready to inspire visitors, Design Joburg, featuring Rooms on View will once again transform the Sandton Convention Centre into the nucleus of incomparable décor and design on the African continent. Tickets via Webtickets or at the door.
Share this article: