#WeDesignSA: A unique design collaboration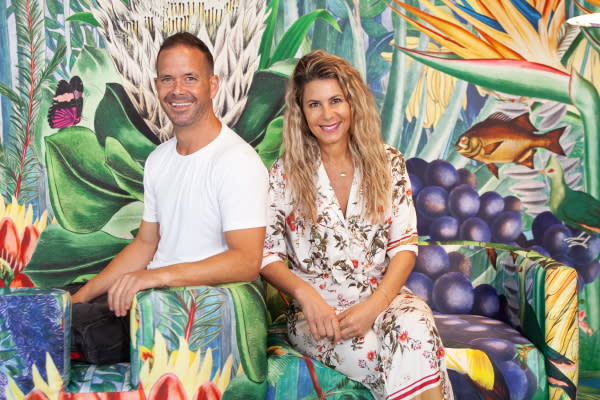 At Design Joburg Collective this last October we shared how excited we were about some of our favourite names in local design getting together.
For those who attended #DJC21Summer we're sure you can't forget the piece created by Semper Fortis, Cara Saven Wall Design and fashion designer TSHEPO. Their highly-creative installation – that had both decoristas and fashionistas talking – was on display at the Semper Fortis showroom in Kramerville. (It now finds itself turning heads within their Cape Town atelier.) From this creative collaboration the term and hashtag #WeDesignSA emerged, and has become the trio's mantra.
The project pivots off a bespoke wallpaper design by Cara Saven, and was born from the turbulent times of 2021. It depicts a scape of various South African flora and fauna – including proteas, grapes and a kingfisher. The design was created to instil a sense of optimism and hope for our country's future.
There is a firm belief here in the power of change. The need to design the kind of South Africa we all want to live in is shared by all three of these local brands behind this project. Just the kind of thing Design Joburg is proud to get behind.
Share this article: